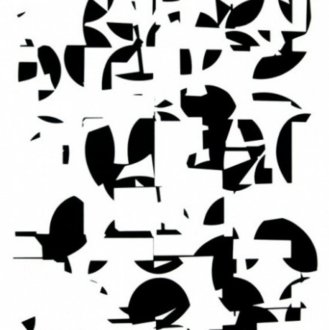 Ivan Chatrný (1928-1983), the brother of Dalibor Chatrný, was a Czech graphic artist and pedagogue.

Representation in collections: His work is part of the collections of the National Gallery.

Selection of exhibitions: Visitors to galleries in Germany, the Netherlands and Italy had the opportunity to meet his work directly (1969 - Klub konkretistu Cekoslovacchia, Studio d´informazione estetica, Turin (Torino), USA (1970 - Graphics from Czechoslovakia, Willard Gallery, New York City) and Mexico, he had a number of authorial exhibitions in the Czech Republic, for example in Ivan Chatrný: Raster Structures, Kino Družba, Brno in 1971. In 1993, his work was presented at the Poetry of Rationality exhibition , which took place in the Wallenstein Riding School in Prague.

In his work, Ivan Chatrný followed the geometric rules, which he concentrated on ordering, specifying and changing. He focused on the relationship between chaos and the system. Unlike their contemporaries, who worked with elementary shapes somewhat predictably, Chatrný's solutions are morphologically complex and it is not possible to identify his workflow from his work. It is important to emphasize that Chatrný achieved his complex shapes by a mechanical procedure, which he applied manually, methodically, but without the use of a computer. Thanks to the chosen method of work, his works are very distinctive. Although it belongs to the geometric art, they brought new shape and composition solutions to it.