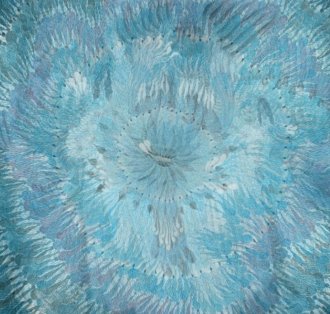 Jan Hísek is a painter, graphic artist, draftsman and illustrator born in 1965 in Prague. Between 1984 and 1990, he graduated from the Academy of Arts, Architecture and Design in Prague in the studio of book culture and writing with Professor Milan Hegar and Associate Professor Jan Solper.

Representation in collections: International Typeface Corporation, New York City, New York, U.S.A .; National Gallery in Prague; Monument of National Literature in Prague; Museum of Applied Arts in Prague.

Selection of exhibitions: 2014 Řeka, Václav Špála Gallery, Prague; 2011, Night Rider, Rudolfinum Gallery, Prague; 2010 Jan Hísek, Apparizioni celesti (Heavenly Revelations), Czech Center in Milan, IT, 2007; GVU, "In the Curse of the Lines", Cheb; 2006 Czech Center, Rome, Italy; 2003 Exhibition Hall of the Academy of Arts, Architecture and Design, "Magic of Darkness", Prague; 2002 Czech Center, London; 2000 Gema Gallery, "Trip", Prague; 1997 Pecka Gallery, "New York", Prague; 1995 Pecka Gallery, "33 days in Ireland", Prague; 1992 Davidson Galleries, Seattle, USA

Hísek focuses mainly on graphics, his preferred graphic method is mezzotint, which allows him to pay attention to fine details and valerian printing. Hísk's works are very personal, imaginative, even imaginative, but they are complemented by very realistic elements. The main sources of inspiration for his work became symbolism, mysticism, spiritualism and surrealism, the mezzotint technique gives his dream paintings a blurred, smoky touch, which we can observe, for example, in the paintings of Jan Zrzavý. Hísek probably gained a sense of realistic detail from his father Květoslav Hísek, who dealt with scientific illustration. In addition to fantasy worlds, biblical themes or illustrations for books often appear in Hísk's work.
In addition to mezzotint, Hísek also devotes himself to large-format painting, which, with its style, fits into the rest of Hísek's work. Despite the much larger format, they are created with the same sense of detail and focused work process. The paintings are often divided into smaller parts, which together form a final mosaic resembling organic shapes, flowers, clouds or universes.