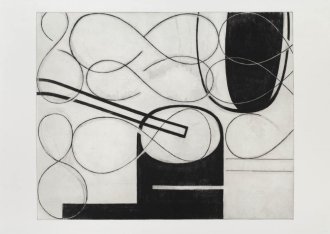 Sculptor and graphic artist Monika Immrová (* 1970 Louny) has had more than forty exhibitions throughout the Czech Republic since 1996.

Selection of exhibitions: He has been exhibiting independently since 1996; her major exhibitions took place, for example, in the Gallery of Fine Arts in Most (2003), in the Hall under the Plečnik Staircase in Prague Castle (with J. Zeithamml, 2006), in the Caesar Gallery in Olomouc (2007), in Letohrádek Ostrov and in the Regional Gallery. Liberec (both 2009), in the Louny City Gallery (2012) and in the church of St. Lawrence in Klatovy (2013). She repeatedly participates in exhibitions of the group Socha 2 (Düsseldorf, 2002; Kutná Hora, 2006; České Budějovice, 2007; Prague, 2010 and 2012), in 2011 she was included in the exhibition Fundamentals & Sediments, Municipal Library, GHMP, Prague) and in 2015 in exhibition Place of Sculpture (Church of St. Lawrence, Klatovy). In 2008 and 2009, she received the Graphics of the Year award; her graphic works have been included in exhibitions of the same award every year since 2001. She has participated in a number of sculpture symposia in the Czech Republic and abroad.

Monika Immrová has been dealing with graphics and sculpture for a long time. She is a graduate of the sculpture studio of prof. Jindřich Zeithamml at the Academy of Fine Arts in Prague (1995 - 2001). He focuses on free sculpture and graphics, using simple forms to approach the basic principles of plasticity and drawing through such a reduced morphology. She examines the relationships of geometric bodies, which applies to both her sculptural work and her graphic work. Her compositions are harmonious, can evoke trembling tension, a feeling of calm and speak a cultivated visual language.