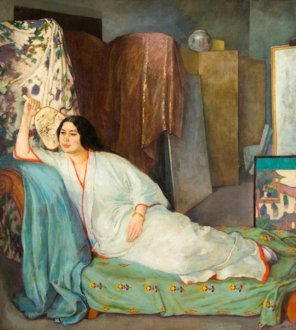 Emil Orlik was a painter, graphic artist, photographer and artist.
Although he was born in Prague, he received his art education in Munich, and although he returned to Prague on time after his studies, he either traveled or lived in Berlin most of his life.
Emil Orlik was engaged in the production of prints, wood prints, etchings and paintings.
In Prague, he met leading avant-garde figures such as Franz Kafka or Rainer Maria Rilke, and in Germany he met Paul Klee again.
In the first third of the 20th century, Orlik was one of the most successful and sought-after artists.
For most of his life, Orlik traveled around Europe and Japan, thanks to which he also became famous as the author of woodcuts.
In Berlin, he received a professorship at the School of Graphic Arts and Book Art, where he died in 1932.