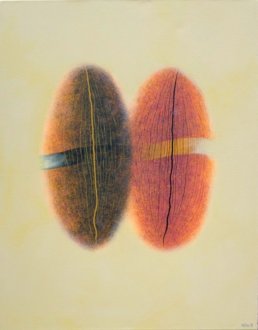 Miroslav Pošvic (*1959) is a Czech painter, graphic artist and illustrator.

Between 1975 and 1979 he graduated from the Secondary Industrial School of Graphic Arts in Prague. He deals with free graphics, drawing, painting and sculpture. He often processes one motif in the logical line of three techniques, drawing - graphics - painting. He prints his lithographs on colored papers.

He has organized many solo exhibitions at home and abroad (New York, Stuttgart, Vienna, Hanover, Frankfurt am Main, Germany, etc.).


He has received a number of awards for his work: 1994 - Graphics of the Year, 1995 - Art Addition, Stockholm, 1999 - 200 years of lithography, 2000 - Biennial of Central European Drawing.


He is a member of the Hollar Association of Czech Artists and Graphic Artists. His work reflects his positive attitude towards the world. He sees beauty in all the details, which he then processes into the final work with his delicate and precise technique, thus giving his paintings and graphics the harmony of a perfect whole. The style of his work is somewhere between reality and abstraction.