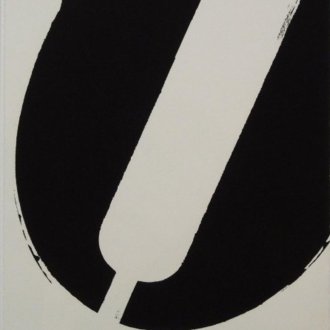 Urbasek Milos (1932-1988)


Painter, graphic artist, illustrator, typographer and a prominent representative of abstract geometrically oriented work and lettrism Miloš Urbásek was born on July 28, 1932 in Ostrava Zábřeh. Miloš Urbásek trained as a mechanical locksmith, at the beginning of the 1950s he attended the Uherské Hradiště school for junior officers and the air connecting training school in Chrudim, at the turn of the 1950s he worked for three years at Plzeň - Líně Airport as an air navigator. The beginnings of Miloš Urbásk's artistic career are connected with a private study of modern art and fascination with Cubism, and especially with the pictorial composition of the painter, graphic artist and art theorist Bohumil Kubišta.

Miloš Urbásek is one of the key representatives of Czechoslovak fine art of the second half of the 20th century. Miloš Urbásk's work was created in direct interaction with the formation of modern art in Western European countries. His path to the reduction of means of expression and monochrome expression was in accordance with the work of the authors of the ZERO group at the time and with New Tendencies. The works of Miloš Urbásk are represented in the collections of leading Czech, Slovak and foreign, especially German cultural institutions.