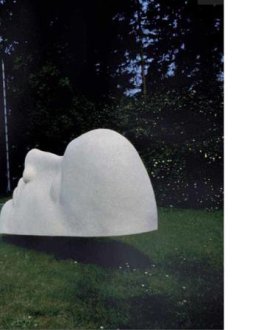 Jindra Viková (*1946) is an important Czech ceramicist, sculptor, painter, graphic artist and pedagogue whose work is represented in collections around the world.




Representation in collections (selection): In the Czech Republic you can meet Jindra Viková's work at the International Museum of Ceramics AJG in Bechyně, the Moravian Gallery in Brno, the Kampa Museum in Prague, the National Gallery in Prague, the Regional Museum in Kolín, the North Bohemian Museum in Liberec , The Museum of Applied Arts in Prague and many other places.



Her work is also richly represented in the world. It can be found in Australia and New Zealand (Auckland Museum Institute, Victoria Museum in Melbourne or Powerhouse Museum in Sydney), Asia (FuLe International Ceramic Art Museum in China), America (Wala Wala Foundry, Washington DC, Silbers Collection, Laguna Beach, California) and in Europe (Benaki Museum in Athens, Ceramic Center Skælskør in Denmark, Ceramic Collection of the University of Wales in Abertytswyth, Collins Gallery in Glasgow, Decorative and Applied Art Museum in Riga, Musée Ariana (Musée suisse de la céramique et du verre) in Geneva, the Württembergisches Landesmuseum in Stuttgart).



Selection of exhibitions: Jindra Viková has been exhibiting regularly since 1968. During that time, her work has been exhibited in almost 50 of her solo and 240 joint exhibitions.